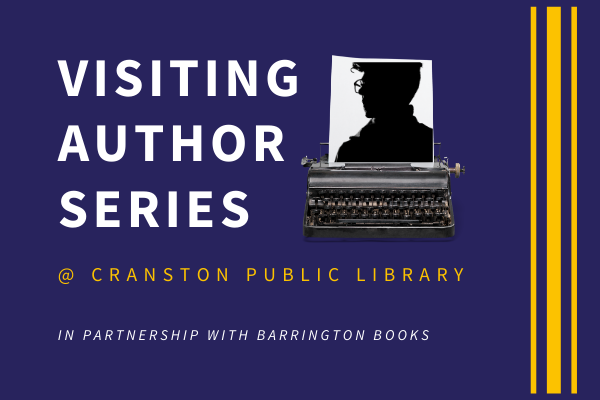 Cranston Public Library is thrilled to partner with Barrington Books Retold to bring authors to our patrons for readings, conversations, and programs. All events are virtual until further notice. Books are available through Ocean State Libraries as linked below. Contact Barrington Books Retold at 401-432-7222 to order copies for purchase.
Questions about these events? Are you an author who would like to offer a program? Please contact Zach at 401-943-9080 x3 or email zach@cranstonlibrary.org.

---
ONLINE PROGRAM: A Tragic Anniversary: Author Scott James and The Station Nightclub Fire
Saturday, February 6, 2021, 3:00 PM EST

Join author Scott James as he discusses his riveting new book, Trial by Fire: A Devastating Tragedy, 100 Lives Lost, and a 15-Year Search for Truth.
---
ONLINE PROGRAM: In Conversation with Janet Skeslien Charles, Author of The Paris Library
Friday, February 12, 2021, 7:00 PM EST
Join Cranston Public Library in partnership with Barrington Books for a virtual book discussion with author Janet Skeslien Charles for her new book The Paris Library. The author will be in conversation with CPL's Adult Services Librarian Zach Berger. Visit the Barrington Books website at the link below to learn more and to register. Please contact Barrington Books at 401-432-7222 with any questions about registration. 
---
ONLINE PROGRAM: Visiting Author Jennifer Smith Turner 
Tuesday, March 9, 2021, 6:30- 7:30 PM EST
Co-sponsored by the NAACP Providence Branch
Poet Jennifer Smith Turner's debut novel Child Bride is a compelling coming-of-age story and the winner of the 2020 Black Caucus of the American Library Association (BCALA) and BiblioBoard eBook Literary Award for Fiction. 
---
More author visits coming in March. Check back soon for details!